Software-based solutions for
schools and
teams.
PROVEN SUCCESS RATES!
The world of technology is moving at a fast pace, and if you don't get in the game now you might miss your chance! We have competitive investment options available.
About Us
Cogmation Robotics develops simulation software that enables users
to design & control robotics systems. This technology has been proven to engage
more STEM (Science Technology Engineering Math) students with their robotics studies.
Pilots use flight simulators before taking actual flight, and we firmly believe our software
overcomes many barriers that are associated with using real robots in the classroom; such as the
high price and limited availability of robotics hardware.

Why Now?
In school systems around the world it has become increasingly more and more important to graduate students with degrees in computer science and engineering. While it's well-known that generating interest at younger learning ages has previously been a challenge, the appeal of "playing" with robots in school has not only "cool-factor" for the students, but added convenience for educators as well.

Unfortunately, most educational robot packages are quite expensive, putting schools out several hundred dollars for just one unit. This dilutes the learning experience as students get limited amounts of time to actually use the robot, before passing it on to their classmates for a turn.

Robotics simulation offers each student's very own robot to design, program and control regardless of whether the physical hardware is available. A recent study actually suggests that software simulation of robot systems is just as effective as the real thing when it comes to training kids how to program them.


607,708 Jobs

In the United States there are currently 607, 708 computing jobs nationwide.

$100,000 per Year

The U.S. Department of Labour puts the median wage for software developers at $47.59 per hour, or just under $100,000 annually.

182,000 People
Canada needs 182,000 people to fill I.T. positions by 2019.

42,969 Graduates

Last year only 42,969 computer science students graduated into the U.S. workforce.

Earn 40% More

A computer science major can earn up to 40% more than the average college graduate.

1.3 Million Jobs

By 2020, there will be 1.3 million computer specialist job openings in the United States alone.
Our Software: The Virtual Robotics Toolkit
Watch our brief informational video —>

Used in schools across the globe
Our most recent video highlights the different groups that have embraced our high-powered simulator, and how it is such an excellent learning tool for so many ages.
Designed to enhance the LEGO MINDSTORMS experience, our software enables students and teachers to master their robotics skills before they even use a physical robot! Cost-effective and easy-to-use our VRT can be found across the globe.

View Pricing
Contact Us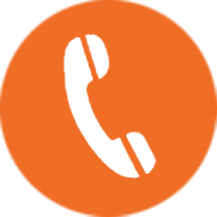 1 877 356 9703

135 Innovation Dr
Winnipeg, R3T 6A8