Software-based solutions for
schools and
teams.
PROVEN SUCCESS RATES!
The world of technology is moving at a fast pace, and if you don't get in the game now you might miss your chance! We have competitive investment options available.
About Us
Cogmation Robotics develops simulation software that enables users
to design & control robotics systems. This technology has been proven to engage
more STEM (Science Technology Engineering Math) students with their robotics studies.
Pilots use flight simulators before taking actual flight, and we firmly believe our software
overcomes many barriers that are associated with using real robots in the classroom; such as the
high price and limited availability of robotics hardware.

Why Now?
In school systems around the world it has become increasingly more and more important to graduate students with degrees in computer science and engineering. While it's well-known that generating interest at younger learning ages has previously been a challenge, the appeal of "playing" with robots in school has not only "cool-factor" for the students, but added convenience for educators as well.

Unfortunately, most educational robot packages are quite expensive, putting schools out several hundred dollars for just one unit. This dilutes the learning experience as students get limited amounts of time to actually use the robot, before passing it on to their classmates for a turn.

Robotics simulation offers each student's very own robot to design, program and control regardless of whether the physical hardware is available. A recent study actually suggests that software simulation of robot systems is just as effective as the real thing when it comes to training kids how to program them.


607,708 Jobs

In the United States there are currently 607, 708 computing jobs nationwide.

$100,000 per Year

The U.S. Department of Labour puts the median wage for software developers at $47.59 per hour, or just under $100,000 annually.

182,000 People
Canada needs 182,000 people to fill I.T. positions by 2019.

42,969 Graduates

Last year only 42,969 computer science students graduated into the U.S. workforce.

Earn 40% More

A computer science major can earn up to 40% more than the average college graduate.

1.3 Million Jobs

By 2020, there will be 1.3 million computer specialist job openings in the United States alone.
Our Software: The Virtual Robotics Toolkit
Watch our brief informational video —>

Used in schools across the globe
Our most recent video highlights the different groups that have embraced our high-powered simulator, and how it is such an excellent learning tool for so many ages.
Designed to enhance the LEGO MINDSTORMS experience, our software enables students and teachers to master their robotics skills before they even use a physical robot! Cost-effective and easy-to-use our VRT can be found across the globe.

View Pricing OR Order Now
Meet the Team: Cogmation Robotics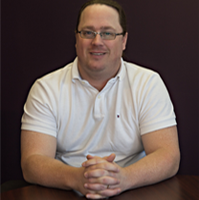 Andrew Winton
B.Sc
-Chief Technology Officer-
Future leader of the robot revolution, Andrew has participated in many robot competitions such as Robocup, FIRA, SAE Aero and AUVSI. Nominated for the 2016 Manning Innovation Award, Andrew has published several papers on the topic of robotics. He is our chief software technician architect and technical lead.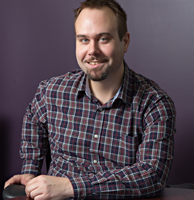 Chris Schulz
B.Com, B.Sc
-Chief Technology Evangeslist-
Working closely with students and educators, Chris is passionate about ensuring the next generation fo children become creators as well as consumers of digital content. Using robotics as a conduit to that hope has been widely successful and will continue to be the focus on Chris' endeavours with Cogmation Robotics.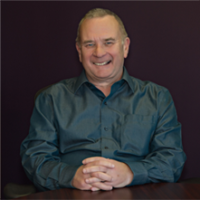 Mike McAndless
B.Sc, CRM
-CEO-
Experience includes risk assessment & analysis, loss control, financial analysis, insurance and corporate risk management. Mike's career span has held several senior-level positions before joining Cogmation's team, and he has been instrumental in helping transfer some of those 'hard lessons' learned to our youthful staff.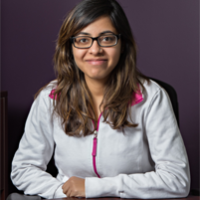 Priyanka Tuteja
M.Sc, PGD
-Marketing & Sales-
Personable and knowledgeable, Priyanka is a wealth of information about marketing opportunities for Cogmation Robotics' software, the Virtual Robotics Toolkit. Priyanka is a veritable problem solver and always find a solution to our online woes.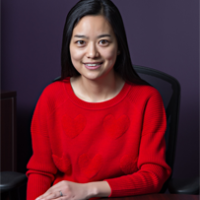 Ruby Li
M.A., PGD
3D Modeling & Localization
Ruby's technical talents come in handy in at every turn for us. Not only is she an excellent 3D modeler but her custom designs and animation are vital to various aspects of our software development and marketing. Ruby is a valued team member.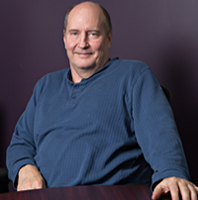 Tim Shea
B.Comm, Hons.
-VP of International Sales-
Sales person extraordinaire, Tim spent most of his career in C-Level software sales with Sun Microsystems. These days Tim's role at Cogmation is to introduce as many global partners as possible , to our exciting STEM educational technology; The Virtual Robotics Toolkit.
Board of Directors
Shane Yanke (Chairman & Founder)
Larry Schmidt
Alan Tablizo
Advisors
Accounting: Michelle Luedtke
Software Development: David Schilling
Cyle Hunter
Global Partners
Microsoft Education
LEGO Education
Contact Us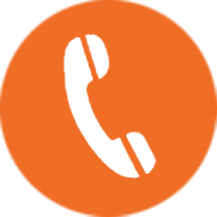 1 877 356 9703

301 321 McDermot Avenue
Winnipeg, MB R3A 0W4